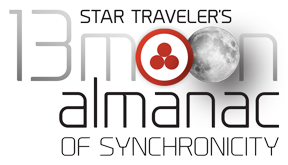 Now Available IN COLOR!
We are thrilled to announce from Law of Time Press: The New Beam edition of the Star Traveler's 13 Moon Almanac of Synchronicity! As a daily handbook and journal for navigating, exploring and creating the New Time, this year's Almanac has taken a quantum leap to embody the New Beam, and to be more universally accessible to all! If the Cosmic History Chronicles are the textbooks for creating Galactic Culture, the Almanac is the "field guide" and workbook! Order Now!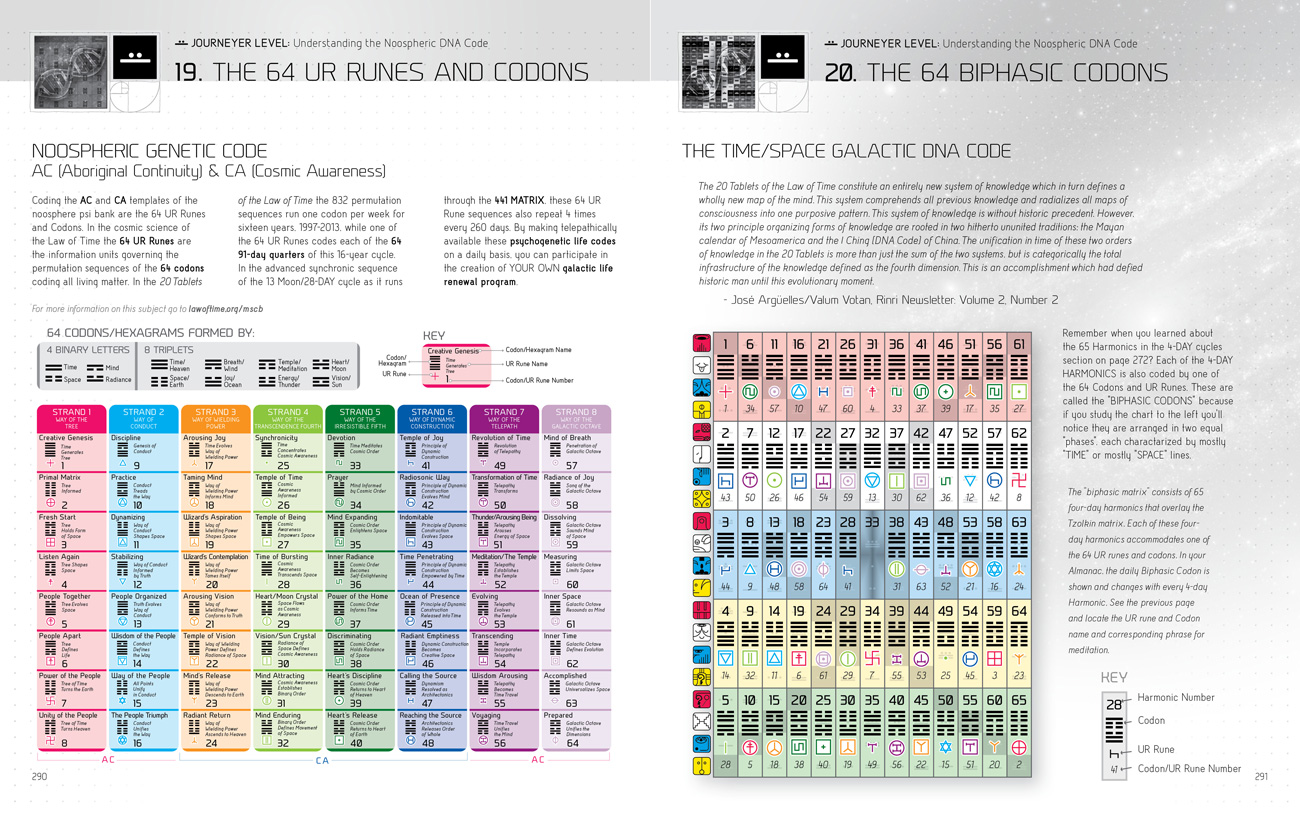 > TABLE OF CONTENTS <

$21.00 + s&h
Order Now! - At this time of year Almanac orders are printed on demand. Please expect additional shipping time.
Size: 8" x 10" (20.3 cm x 25.4 cm)
300 pages. Quality paperback.
Very special thanks to Ruben Llinas Kin 113 and Nickki Lee Hill Kin 227 for their selfless and
steadfast work in making this Almanac as carefully thought-out and lovingly realized as it is!
Please note: At this time of year all Almanac orders are printed on demand. Please allow for additional shipping time.
Standard Shipping
Shipping calculated by weight for any quantity.
Flat Rate Priority Options
Look at these flat rate options to see if you can save on shipping - especially International orders!


If you are unable to make an online order, contact us at:
Foundation for the Law of Time
PO Box 156.
Ashland, OR 97520
USA
Please send payments in US Currency only.
tel: 541.488.0714 | info@lawoftime.org